When you make custom signage for people it's important to stay up on marketing and graphic design trends. Why? Because signs are about blending utility with artistry. There's no better (or more basic) marketing strategy than getting signs for your business, and there's no more important place to utilize superior graphic design than in your business signage.
For tips, trends, and the latest news on marketing and graphic design, creatives should have a handful of websites they can go to. Here are a few of our suggestions on sites with some great resources for anyone looking for inspiration!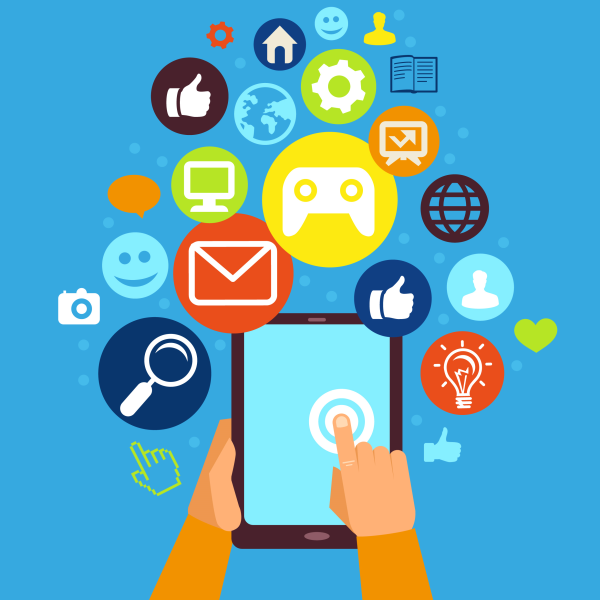 1. Smashing Magazine: Smashing Magazine is mostly for web, not print, design, but it's a great resource for anyone looking for graphic design advice and inspiration. In addition to a super helpful archive or articles, they also have a library of books and ebooks to download for a small fee as well as training workshops to help you improve your technical skills when it comes to designing on the web. My favorite part of the website, though, would have to be the occasional sets of free images, icons, and wallpapers they provide from professional designers on their blog! Need social media icons? Christmas clipart? Check Smashing Magazine first!
2. The Social Media Examiner: Digital marketing, including social media marketing, is always changing. The best place to get tutorials and the latest trending information is The Social Media Examiner. The Social Media Examiner offers helpful blog articles, ebooks, networking opportunities, a podcast, a free annual industry report, and more. Every year they also host an online seminar called the "summit" that features industry-leading speakers. Whether you're a novice or veteran social media marketer, there's something of use for you at the Social Media Examiner.
3. Retail Design Blog: As a sign-making company, this website is a favorite of ours. Architects, interior designers, and any other creative designer can submit stories and photos of their work. Since it's about retail design there are pictures of everything from brand packages, packaging design, and, of course, signage! If you're ever wondering how to use signage or vinyl graphics to make your workspace more awesome, check out the Retail Design Blog for Inspiration!
4. Behance: If you're a graphic designer you probably already have a profile on this portfolio website and if you don't, you should. Although it's mostly used by graphic designers, photographers, illustrators, and fine artists, anybody who works in a visually creative field can use this popular website to show off their work and to gain inspiration from others.
5. Identity Designed: This is basically just a giant compilation of articles about people who have done a stellar job on branding their companies. The photography of the packaging and branding designs is just as beautiful as the well-designed brand packages themselves. Anyone who wants to send in a press release of their latest branding design project can submit one in the "about" section and potentially make it onto the website.
6. Webdesigner Depot: This website is a cornucopia of goodies! In addition to helpful articles and how to's, there are a plethora of free things on webdesigner depot. High-quality Wordpress themes, icons, images, fonts, and more are available usually in exchange for no more than your email address or a tweet. This is a seriously useful website for anyone who does remotely anything with graphic design.
7. Brand New: This website that's a division of UnderConsideration mostly focuses on logo design, but they also feature some branding packages. Each article is an informed review of the latest design updates of companies. Readers also have the opportunity to pitch in their two cents through polls and lively debates in the comments sections. Brand New is a great sounding board to see what is approved of and what isn't within the industry.
8. Creative Bloq: Last but not least, Creative Bloq is a great website that curates articles, tutorials, freebies, news, and videos about virtually every outlet for graphic design. It includes well organized pages for everything from 3D modeling to branding to video editing tutorials. It's a well-stocked resource for absolutely anybody in a creative field.
Have any other suggestions? Where do you go online for creative inspiration? Leave a comment below!